Products made in China change Miami for Colon Free Zone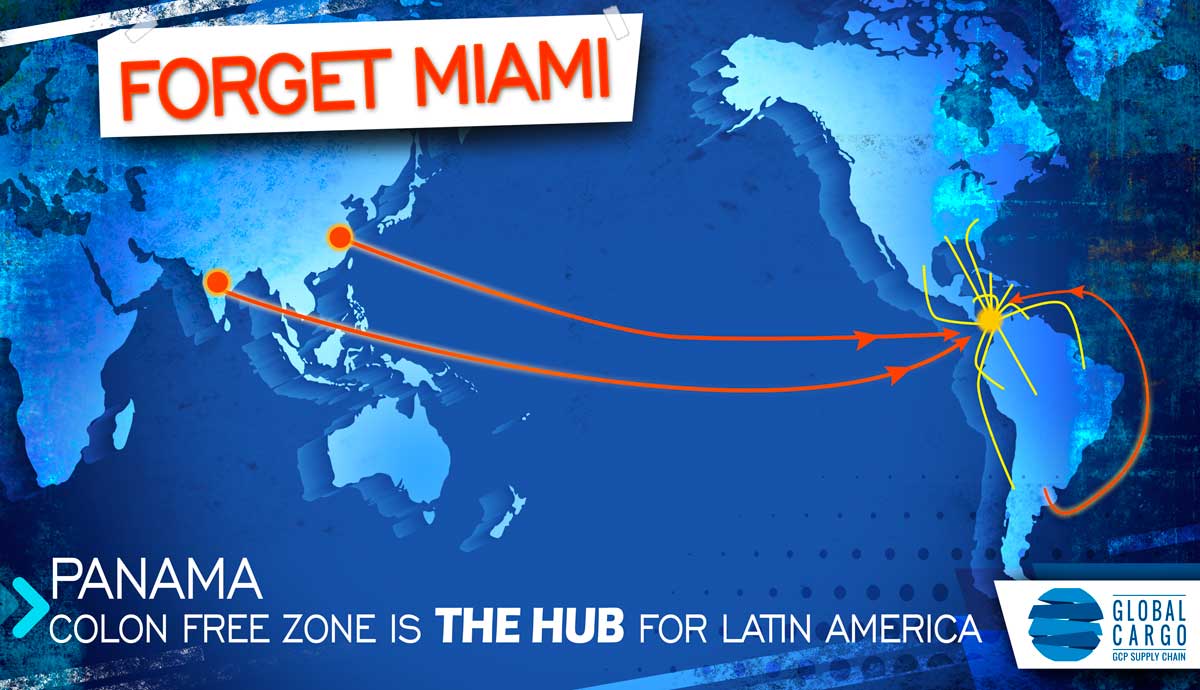 Because of the current trade war between Washington and Beijing, trading companies that ship cargo from China to USA and re-export their goods to Latin American buyers, are facing an increased cost due to import tariff.
The increased resale price of the product has a solution: Colon Free Zone in Panama.
Companies that are trading goods in Colon Free Zone, Panama, are not subject to pay import tariff or export taxes. Not even income tax if the trading company is established in Panama or any other country with similar tax law. Colon Free Zone operation costs are lower for warehousing rent and labour issues. There are also many options for 3PL companies that need logistic and shipping outsourcing services.
If you are a trading company that imports from China or any other country and are interested in the Latin American market, take a look at what Panama can do for you. It could be a very nice surprise. Please contact us for further information at: gerencia@globalcargo.com.pa, visit our website: www.globalcargo.com.pa