China will make Panama the main logistics platform in Latin America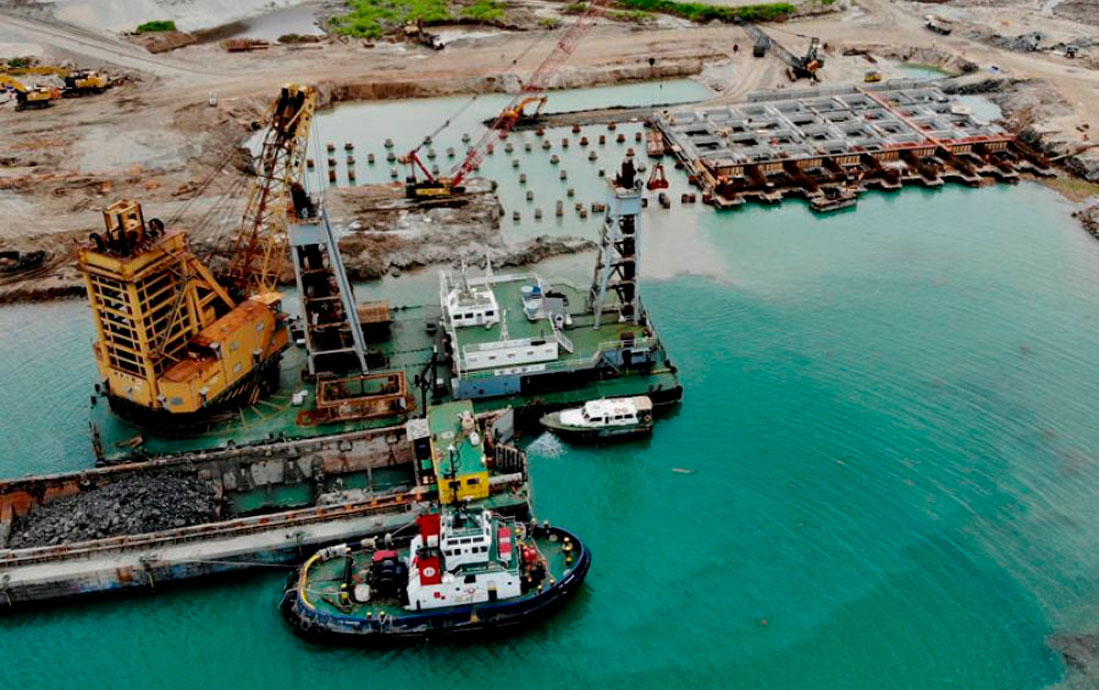 With an advance of 35%, the Panama Colón Container Port (PCCP) project, the first Chinese investment bet of its developers in all of Latin America, promises to be the most modern port terminal in the country, aimed at strengthening the Panamanian port-logistics platform.
Jorge Serrano, executive director of PCCP, explained that the project developed by Asian investors Shanghai Gorgeous Group and Landbridge Group, will occupy a space of 37 hectares in the province of Colón and will be designed to receive Panamax, NeoPanamax, Super Post-Panamax and Multipurpose Vessels.
With the capacity to move 2.5 million TEUs (20-foot boxes) annually, it will have its own free zone and a logistics park that will add value to cargo, making it the main center of Latin America.
During the last TOC Americas event, the executive director explained that the Belt and Road Initiative (BRI), launched by the Chinese government in 2013, will also provide new business opportunities for local companies and new businesses, in addition to improving Colón's offer of services with technology and innovation, and the creation of 1,200 direct jobs and more than 500 indirect ones.
Geographically, Jorge Serrano detailed, Panama has a strategic location, the canal has a global maritime scope, the country has 22 free trade agreements and commercial agreements, has an established transshipment platform, with a financial system and US currency, as well as staff specialized in logistics.
In addition to this, the BRI can offer the Central American nation's logistics platform: port capacity, technological development focused on improving logistics processes, generating volume based on value-added services to transshipment cargo and trade expansion capacity. local.